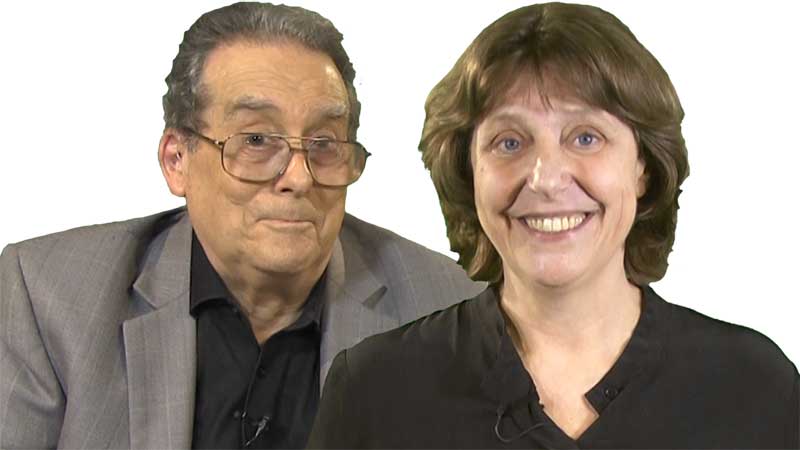 We're your hosts, Vicki and Jay, and we want to help the world communicate. We believe you can learn faster if you can see language in action and get clear explanations. The way we do that is with conversations, stories and comedy sketches.
We make videos in British and American English, to show what people say in the real world. Vicki's British and Jay's American and we're a husband and wife team. We're based in a little row home in central Philadelphia and we've turned our living room into a green screen studio.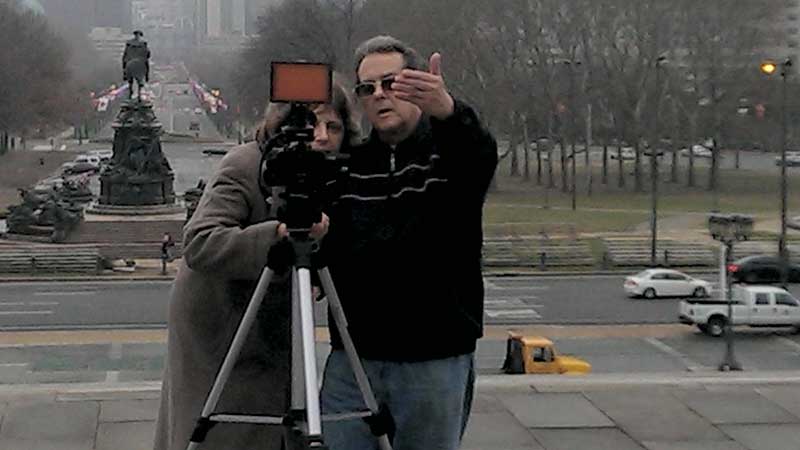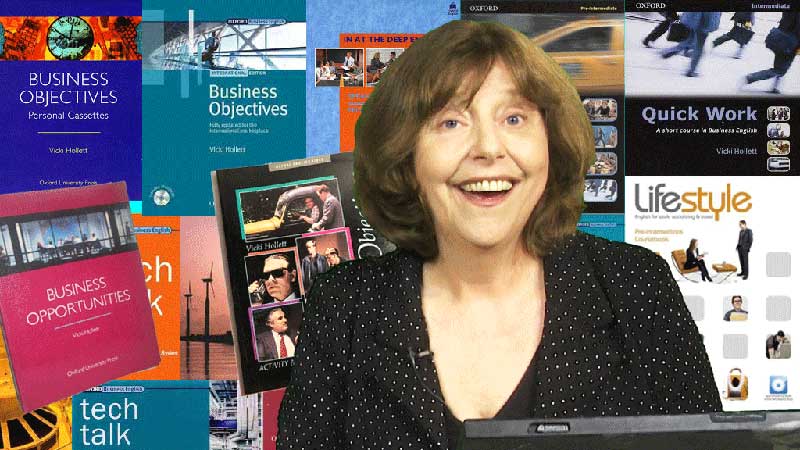 Vicki has been an English teacher and teacher trainer for more than forty years. She's worked in Algeria, Japan, the UK and the US and she's given talks and run workshops in many more countries. That's because Vicki is also an author. Millions of students have learnt English with the courses she's written for Oxford University Press and Pearson.
Jay started out in television, first as a reporter and then as a news producer for CBS. After that he started his own film company producing, well, all kinds of things – advertisements, sport documentaries and training films for aviation and medicine. Jay's been a multimedia pioneer but these days he's our camera operator, lighting guy, audio engineer and best boy. In his time off, he's an instructional designer, a web conference host and a ham radio enthusiast.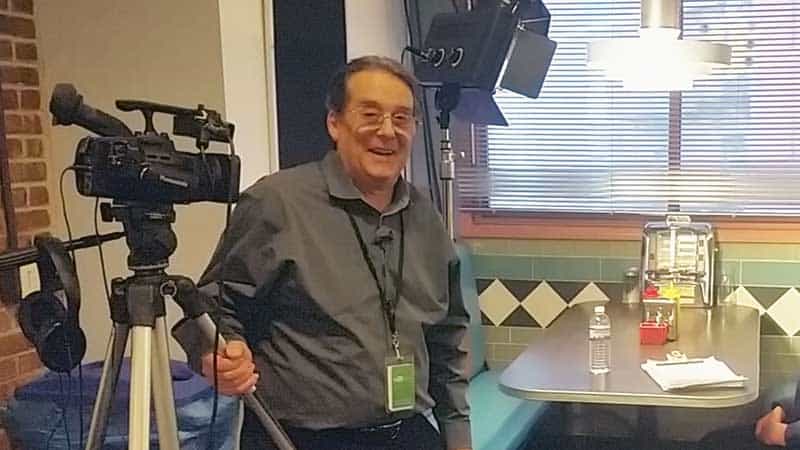 We love it when students and teachers watch, comment on and share links to our videos. So please go ahead. 
And if you want us to make videos for you, here's how you can hire us.
And we love to hear from you with your suggestions for new videos to make. 
Let's stay connected!